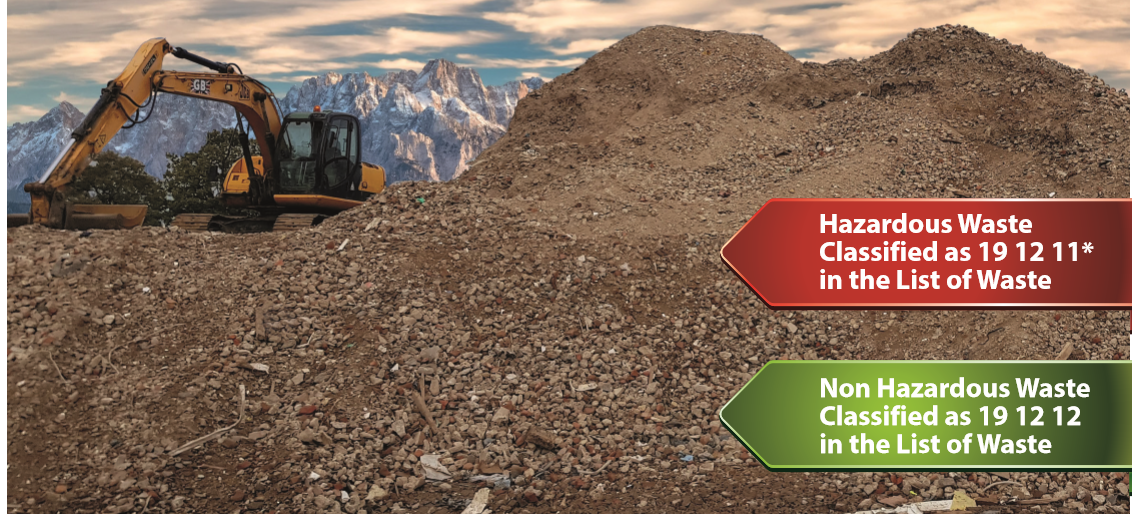 By Georgie Watkins
Misclassifying or not classifying your waste can have serious consequences. Without a clear understanding of the waste classification process, waste producers and operators could find themselves facing the wrath of the Environment Agency on this issue.

Technical Guidance WM3 provides guidance on how to assess and classify waste. Environment Agency officers have recently received in-depth training on this guidance. As a result, we consider it highly likely that this will result in more waste producers and operators being asked to present evidence that they have classified their waste correctly. If such evidence is not available it could lead to non-compliance scores on Compliance Audit Reports, higher annual subsistence fees for permits, fines and prosecutions.

Last year, a small waste operator was prosecuted by the Environment Agency for incorrectly classifying waste that was brought into his waste site. The waste that they thought was non-hazardous "soils and stones", turned out to contain a hazardous concentration of asbestos fibres and the waste should have been classified as "soils and stones containing hazardous substances". The operator was prosecuted and subject to a £20,000 fine plus costs. These fines appear to be only increasing as time goes on.

There are several outdated "rules-of-thumb" with regard to classifying waste that are widespread in the waste industry and should not be used. Such as, the waste is non-hazardous if:
the metals concentrations add up to below 1000mg/kg.
the metal adds up to less than 2,500mg/kg.
the waste has failed inert WAC.
Waste can only be classified as "non-hazardous" or "hazardous" if it has been classified in accordance with the Technical Guidance. The use of the term "Inert" immediately suggests that landfill acceptance criteria has been incorrectly used to classify waste. Hazardous waste assessments must be carried out using total content analysis data and not using eluate analysis data (landfill WAC tests). To explain this, think of a cup of tea, you have the tea bag and the water and the resulting tea drink. To classify the waste as hazardous or non-hazardous you need to test the tea bag. Only if it is going to landfill would you then do a test on the tea drink that results from the tea bag in the water.

You may be thinking that only waste that is coded with mirror entry codes needs to be classified, for example waste from a waste treatment process can be coded as 19 12 12 non-hazardous and 19 12 11* hazardous. However, all waste needs to be classified to determine its hazardous properties. So, an absolute non-hazardous coded waste such as 20 02 02 (soil and stones from parks and gardens) could have hazardous properties and these would need to be identified on the Waste Transfer Note. Likewise, you still must assess an absolute hazardous coded waste to be able to identify its hazardous properties.

Not all waste classification assessments are made equal! There is a level of competency required to produce a robust classification. If you have any doubt, come along to our one-day seminar "Your Waste: Is it Hazardous?" to be held in London and Norwich this year where we will talk you through the classification process. Even if you do not do classifications yourself, we will teach you how to tell a robust report from a poor one.